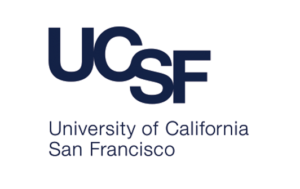 The University of California, San Francisco Department of Otolaryngology – Head and Neck Surgery is seeking a full-time academic otolaryngologist to join our esteemed faculty. Our rapidly growing Department currently has a need for an additional of a faculty member at the level of assistant, associate, or full professor. This is a unique opportunity to develop a robust practice involving inpatient Otolaryngology-Head & Neck surgery care in a world class quaternary care center that draws patients from throughout the greater Bay Area and engage in all aspects of State of the Art Laryngology care (Airway, Voice and Swallowing). Interested candidates should possess a strong commitment to clinical practice, research and resident education. Research collaboration is a hallmark of UCSF and as such basic science or clinical research may be supported in this position.
Required Qualifications:
• MD degree or equivalent degree.
• Obtained a California Medical License.
• Completed accredited residency program in Otolaryngology-Head and Neck Surgery.
• Board Certified or eligible in the American Board of Otolaryngology – Head and Neck Surgery.
• All requirements must be met by the start date.
• Applicant's materials must list (pending) qualifications upon submission.
Preferred Qualification:
• Fellowship in Laryngology.
UC San Francisco seeks candidates whose experience, teaching, research, or community service that has prepared them to contribute to our commitment to diversity and excellence.
The University of California is an Equal Opportunity/Affirmative Action Employer. All qualified applicants will receive consideration for employment without regard to race, color, religion, sex, sexual orientation, gender identity, national origin, disability, age or protected veteran status.
The posted UC salary scales set the minimum pay determined by rank and step at appointment. See Table 5: https://www.ucop.edu/academic-personnel-programs/_files/2022-23/oct-2022-salary-scales/t5-summary.pdf. The minimum base salary range for this position is $135,700 – $360,600. This position includes membership in the health sciences compensation plan (https://ucop.edu/academic-personnel-programs/_files/apm/apm-670.pdf) which provides for eligibility for additional compensation.
Please apply online with your CV, Cover Letter, Statement of Contributions to Diversity, and two references contact at https://apptrkr.com/4452270.