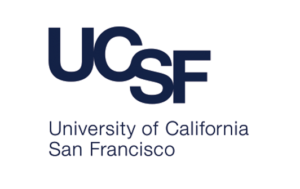 The University of California, San Francisco is seeking an academic facial plastic and reconstructive surgeon with microvascular training to join a renowned and growing FPRS practice at UCSF. The practice has five main areas of focus; microvascular head and neck reconstructive surgery, treatment of facial paralysis, mohs reconstruction, cosmetic facial surgery/rhinoplasty and gender affirming facial surgery. Applicants would be joining three seasoned surgeons in a busy academic practice. Extensive experience and or training with cancer is a pre-requisite. Teaching excellence is expected, as the candidate will be instructing fellows and residents at all levels. The Division also participates in oncologic care through the Helen Diller Family NCI designated Comprehensive Cancer Center and the brand-new UCSF Bakar Cancer Hospital at Mission Bay.
Research collaboration is a hallmark of UCSF and as such basic science or clinical research can be supported in this position.
We seek a team member at the Assistant, Associate, or Full Professor level. Qualifications:
• MD degree or equivalent degree.
• Completed accredited residency program in Otolaryngology-Head and Neck Surgery.
• Completed Fellowship training in facial plastic and reconstructive surgery (by employment start date).
• Board Certified or eligible in the American Board of Otolaryngology – Head and Neck Surgery.
• The successful candidate is expected to obtain a California medical license by their start date.
• Applicant's material must list (pending) qualifications upon submission.
UC San Francisco seeks candidates whose experience, teaching, research, or community service that has prepared them to contribute to our commitment to diversity and excellence. The University of California is an Equal Opportunity/Affirmative Action Employer. All qualified applicants will receive consideration for employment without regard to race, color, religion, sex, sexual orientation, gender identity, national origin, disability, age or protected veteran status.
The posted UC salary scales set the minimum pay determined by rank and step at appointment. See Table 5: https://www.ucop.edu/academic-personnel-programs/_files/2022-23/oct-2022-salary-scales/t5-summary.pdf. The minimum base salary range for this position is $135,700 – $360,600. This position includes membership in the health sciences compensation plan (https://ucop.edu/academic-personnel-programs/_files/apm/apm-670.pdf) which provides for eligibility for additional compensation.
Please apply online at https://apptrkr.com/4452373.