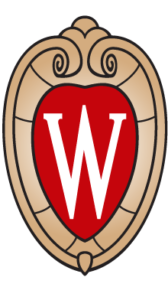 Position: Otology / Neurotologist
Location: University of Wisconsin-Madison SMPH
Specialty: Otology
The Division of Otolaryngology-Head & Neck Surgery in the Department of Surgery at the University of Wisconsin School of Medicine and Public Health is recruiting an exceptional otologist/neurotologist/lateral skull base surgeon (neurotologist) to join our burgeoning team.
A faculty of 30 provides clinical expertise in head and neck oncologic and reconstructive surgery, pediatric otolaryngology, otology-neurotology-lateral skull base surgery, comprehensive otolaryngology, laryngology, rhinology-skull base surgery, and facial plastic and reconstructive surgery across a UW Health hospital system and William S. Middleton Memorial Veterans Hospital. Education within the division includes a commitment to medical student education, an ACGME-accredited residency program of 15 residents and fellowships in Laryngology and Head and Neck Oncologic and Reconstructive Surgery.
Active research programs within the Division in six investigator labs include 29 funded extramural grants. The Division provides full-spectrum otolaryngology care for adults and children in six clinical practice sites in the Madison area and six outreach sites across Wisconsin and Illinois.
We seek a neurotologist with interest, skill, and enthusiasm in the care of adults (with or without care of pediatric patients) with disorders of the lateral skull base and temporal bone regions including the auditory and vestibular systems
The successfully recruited surgeon on the Clinical Health Sciences (CHS) Track will also participate in and is expected to develop robust original and high-quality lines of research inquiry.
Located on an isthmus between two lakes, Madison is the capital city of the state of Wisconsin. There are over 1.1 million residents in Dane County. The community boasts excellent school systems, diverse cultural offerings and the nation's largest producer-only farmers' market on the Capitol Square. A variety of housing options, many of which are less than 10 minutes from the nearest lake. Come see why Madison is atop many Best Places to Live lists.
To learn more about the opportunity and apply for consideration send your CV to KJ Ellis, Faculty Recruiter, at kj.ellis@wisc.edu.